Septermber 6, 2022
It's 5:15 in the morning. After a summer in the US, I've been back in Kyoto for a week. Up early with jet lag, I look out the window and run out the door. It's about a 5 minute walk to Arashiyama's Togetsukyo Bridge, but when I get there the beautiful pink clouds I saw out my window are already gone.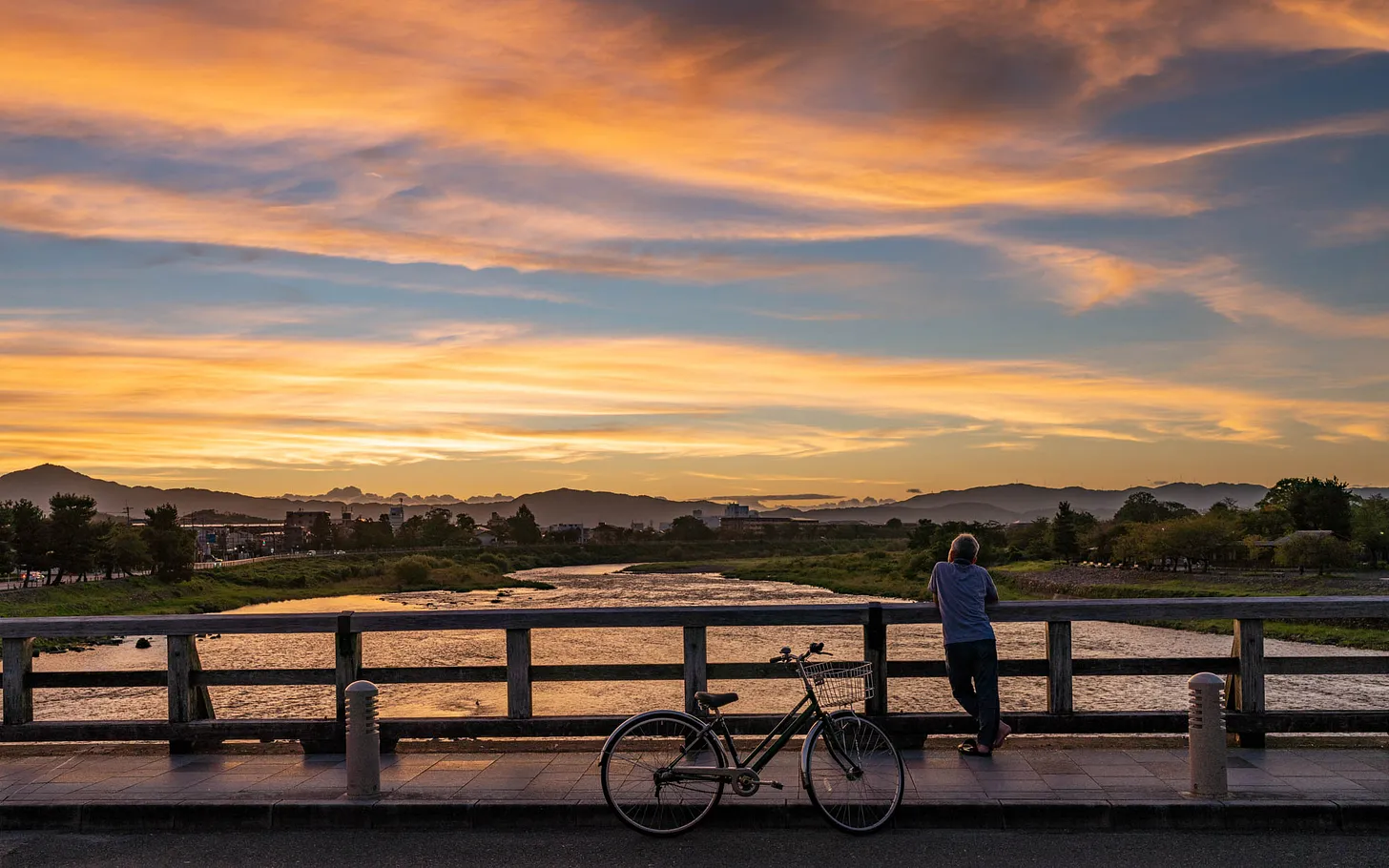 I decide to wait for the sun to rise. But where? I see some other local photographers over on the south side, west of the bridge. I walk over there and take a few shots.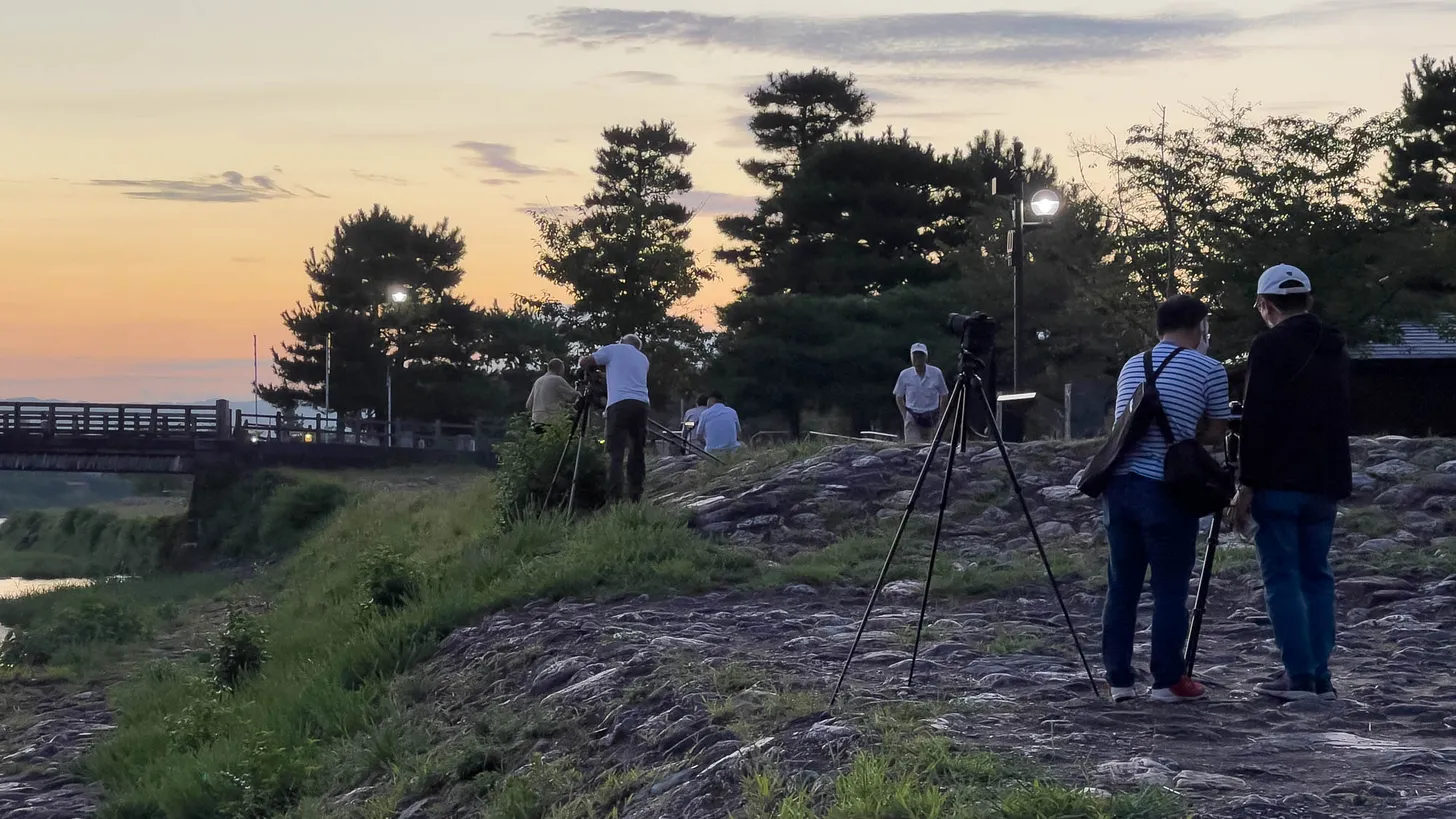 But both my Sun Seeker app and my own eyes are telling me that - from where I am standing - the sun will not rise over the bridge or anywhere else interesting. It's too late in the year for the south side of the bridge, and too early for the north side.
So I go back onto the bridge.
I stand on the west side of the bridge and face east, so I can get the railing in my shot.
5:41. The sun is starting to peek out from behind the eastern mountains (Higashiyama) on the other side of town.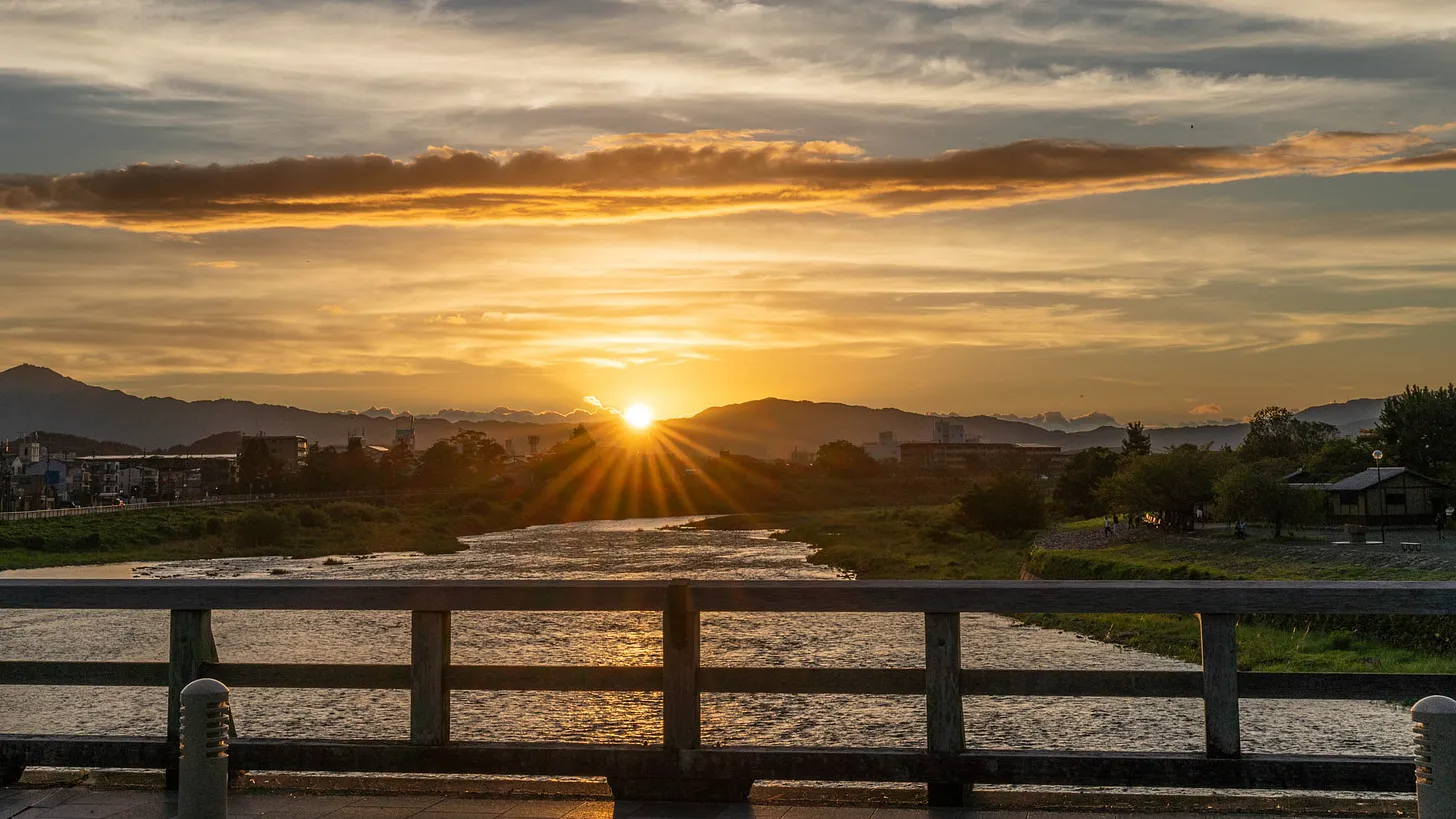 Okay. This looks promising. But it needs something else. I liked the photo with the man and his bicycle at the top of this post. There are joggers and bicyclists going by. I take a few shots. But what if I slow down the shutter speed to blur them a bit?
That's when the guy on the motorcycle came by. Leaning against the railing, holding the camera steady, I shoot just as the cyclist gets into the frame. And that was it!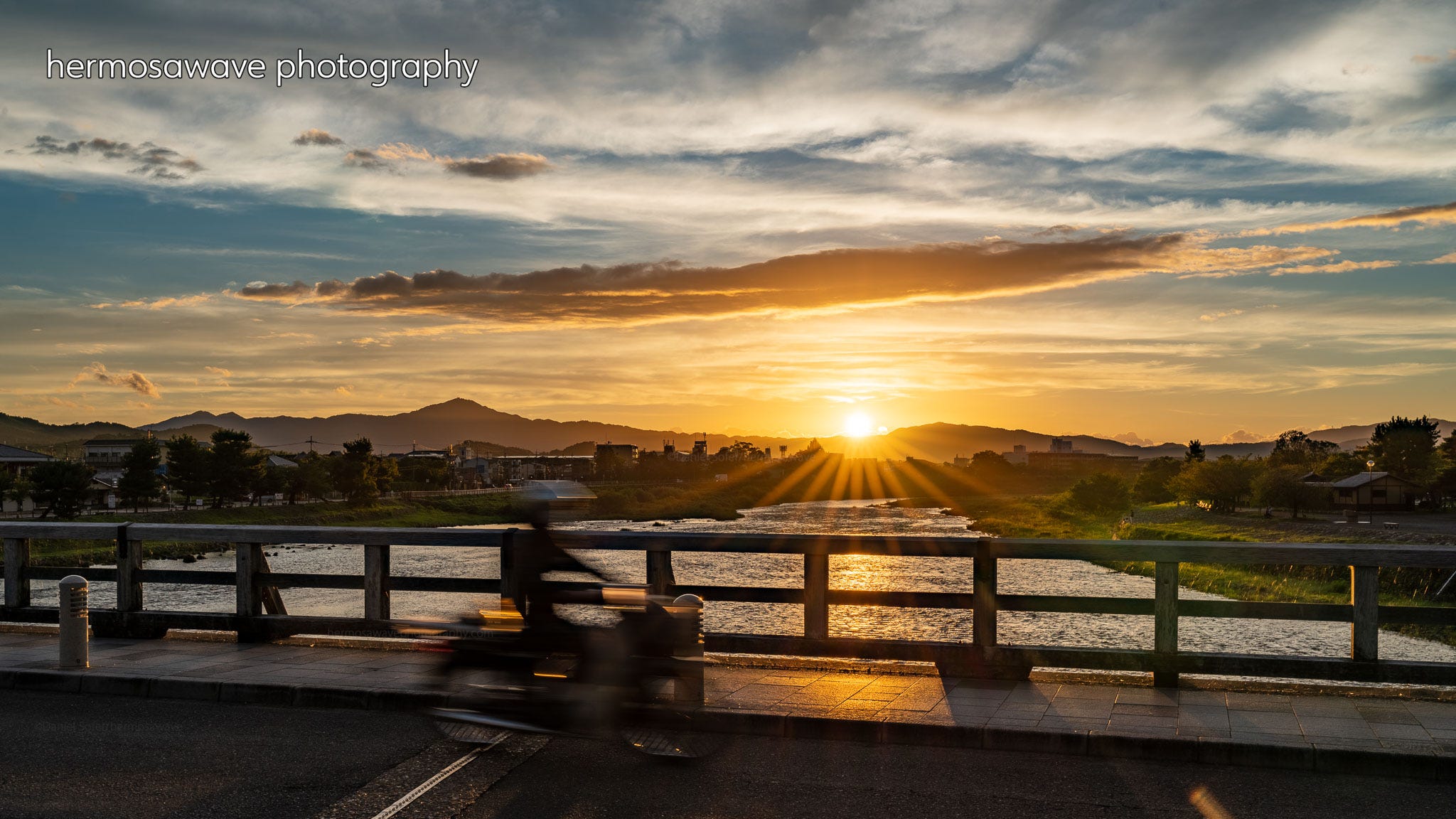 For me, I usually know when I've got something special. I take a look, is it sharp? It is.
I turn around and take a couple more shots of the Katsura River in the morning sun.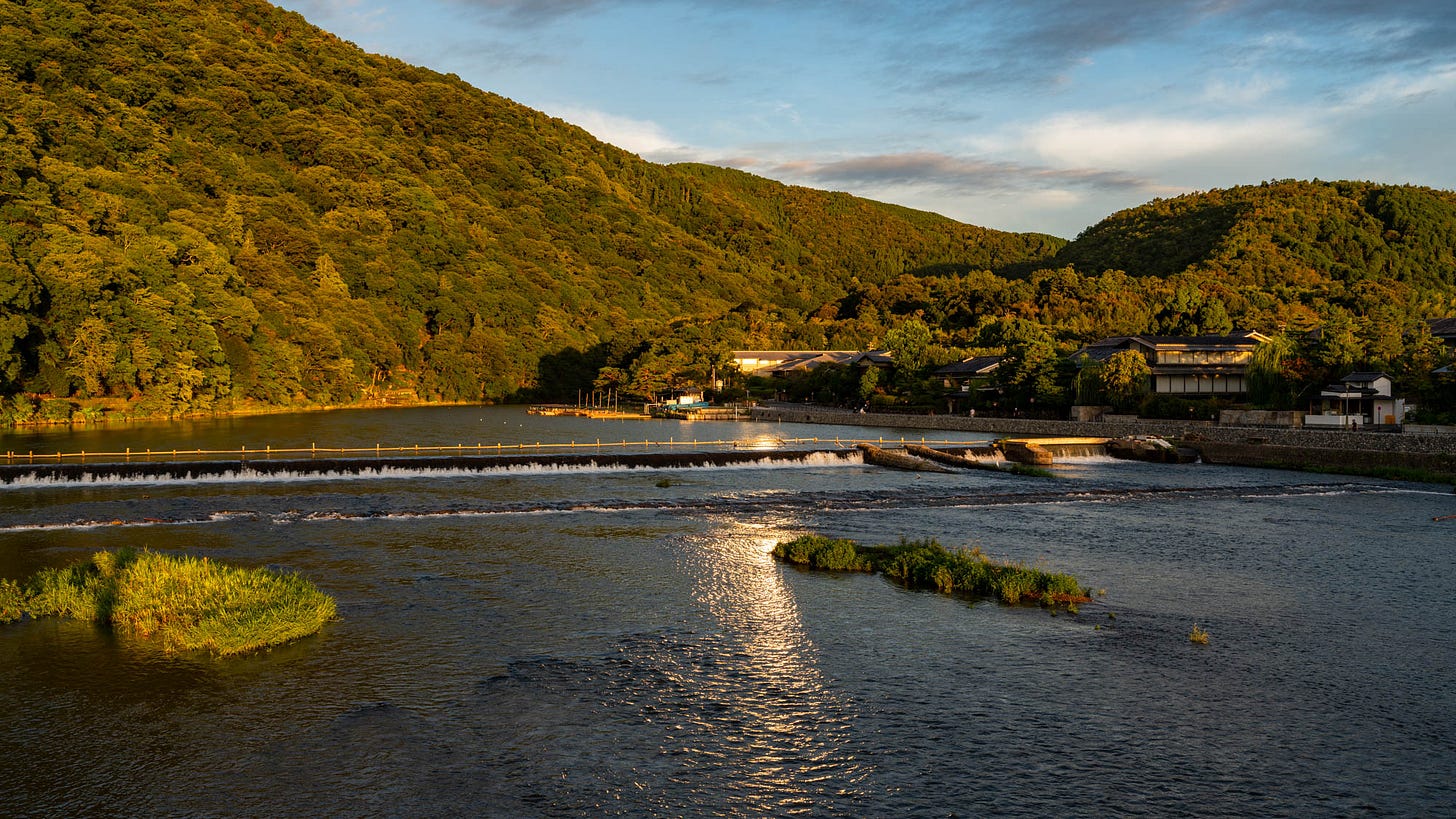 It's beautiful in Arashiyama, but this will be the scene for another day. Time to go home and make some coffee.