Takao and the Kiyotaki River
October 22, 2022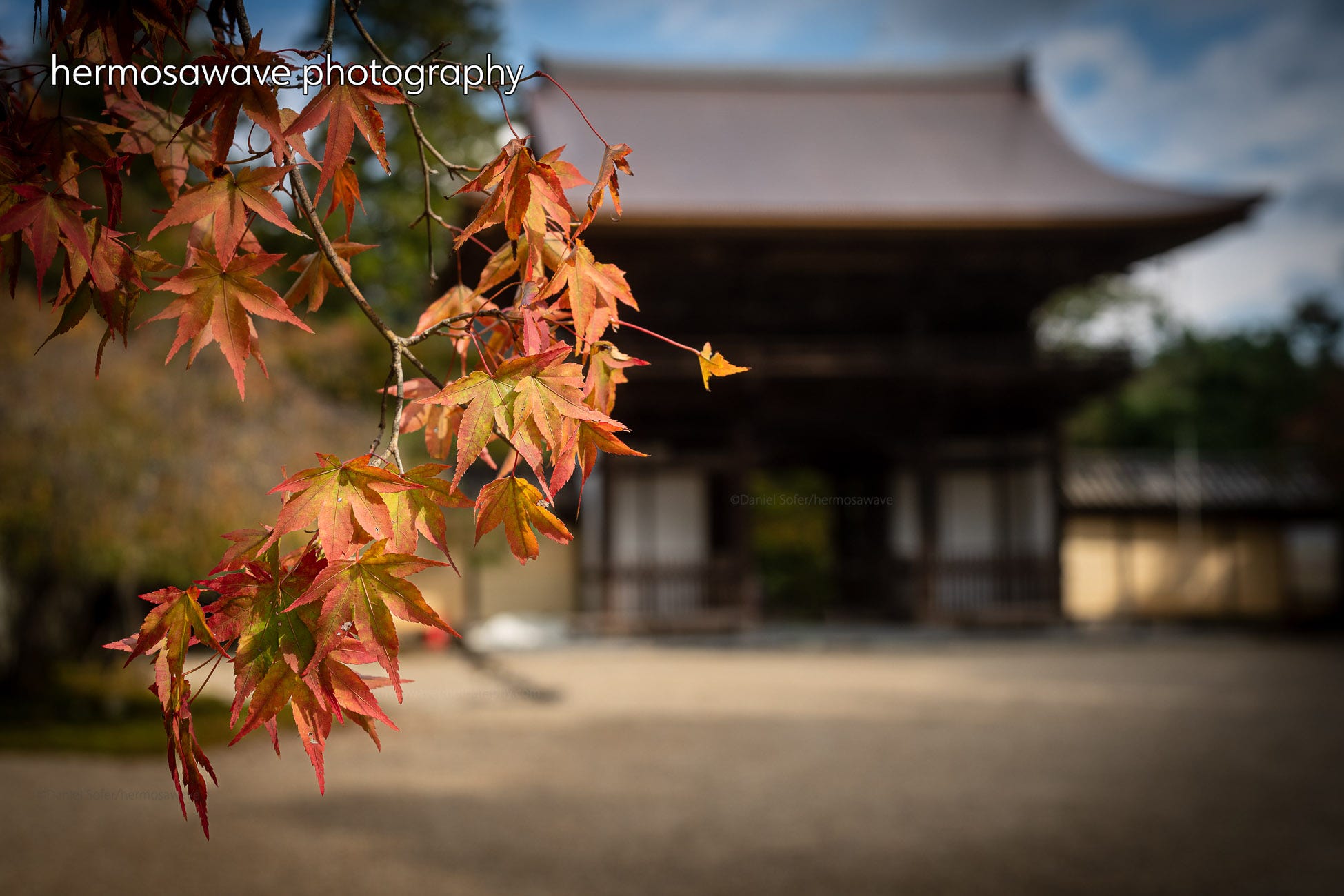 Japan's borders have recently re-opened to foreign tourists, and I'm seeing a slow, steady increase in the number of western faces walking around. But 90% of the tourists are still Japanese.
Anyway, going out this morning I see a crush of people walking around. It turns out today is the Saigu Gyoretsu festival in Arashiyama. Arashiyama is one of the top tourist spots in Japan so I do expect lots of people, but this is more than usual. Pre-pandemic levels of people that I have not seen in years. Our time of peace and quiet is over!
What to do….
We decide today would be a perfect day to go to Takao, about 5 miles into the mountains above Arashiyama. There are two nice temples there, plus a river that flows down to the Arashiyama area.
If it were up to me we'd take a taxi up there, but my thrifty wife insists on taking the bus. Anyway, we arrive and… it's just about deserted. Bingo!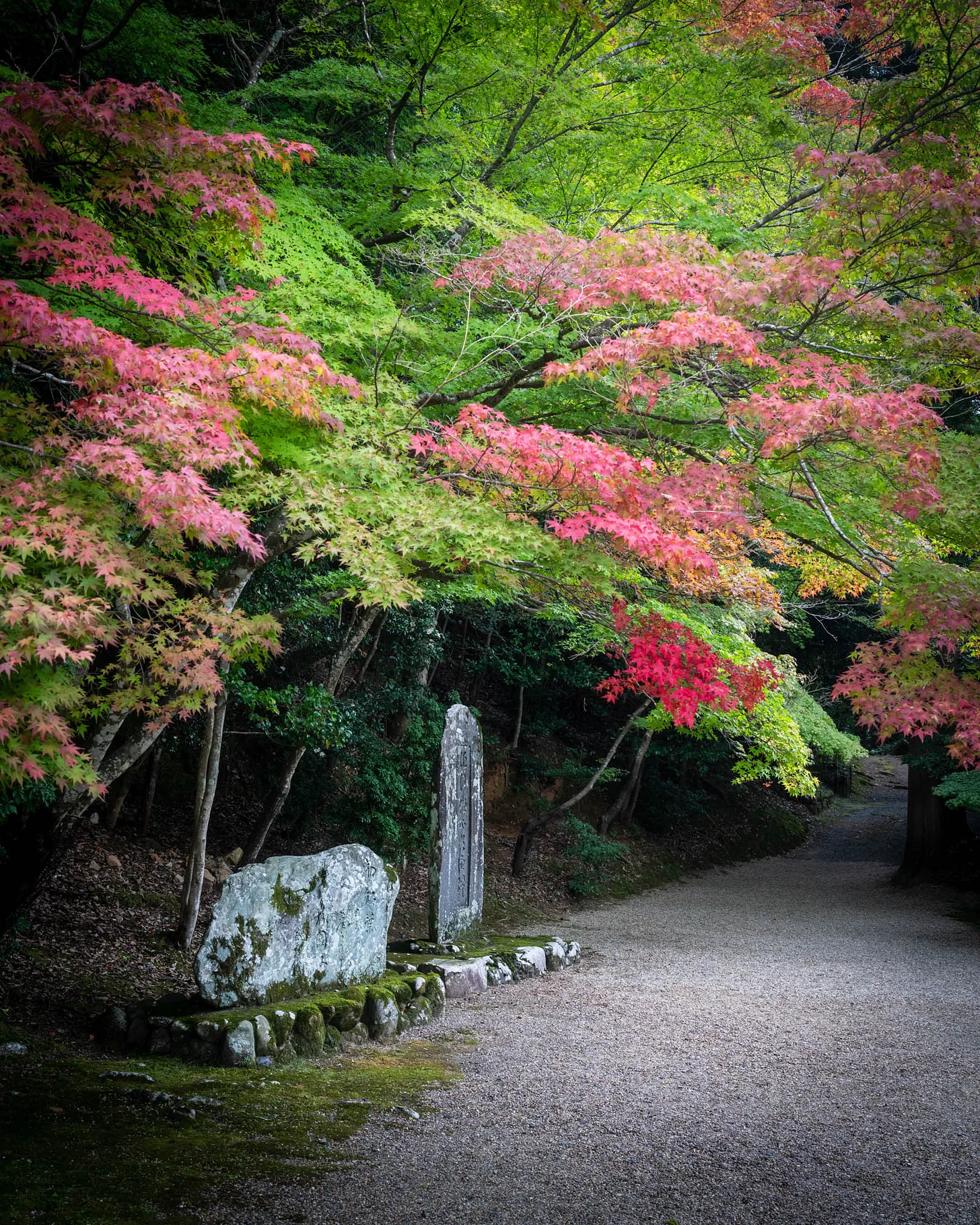 Jingo-ji, one of the temples at Takao, is well-known for its colorful maple trees; in a few weeks it will be super crowded. But today there's only about a dozen other people in the entire temple grounds; we practically have it to ourselves. And leaves are already turning; still mostly green, but great for some early autumn leaves shots.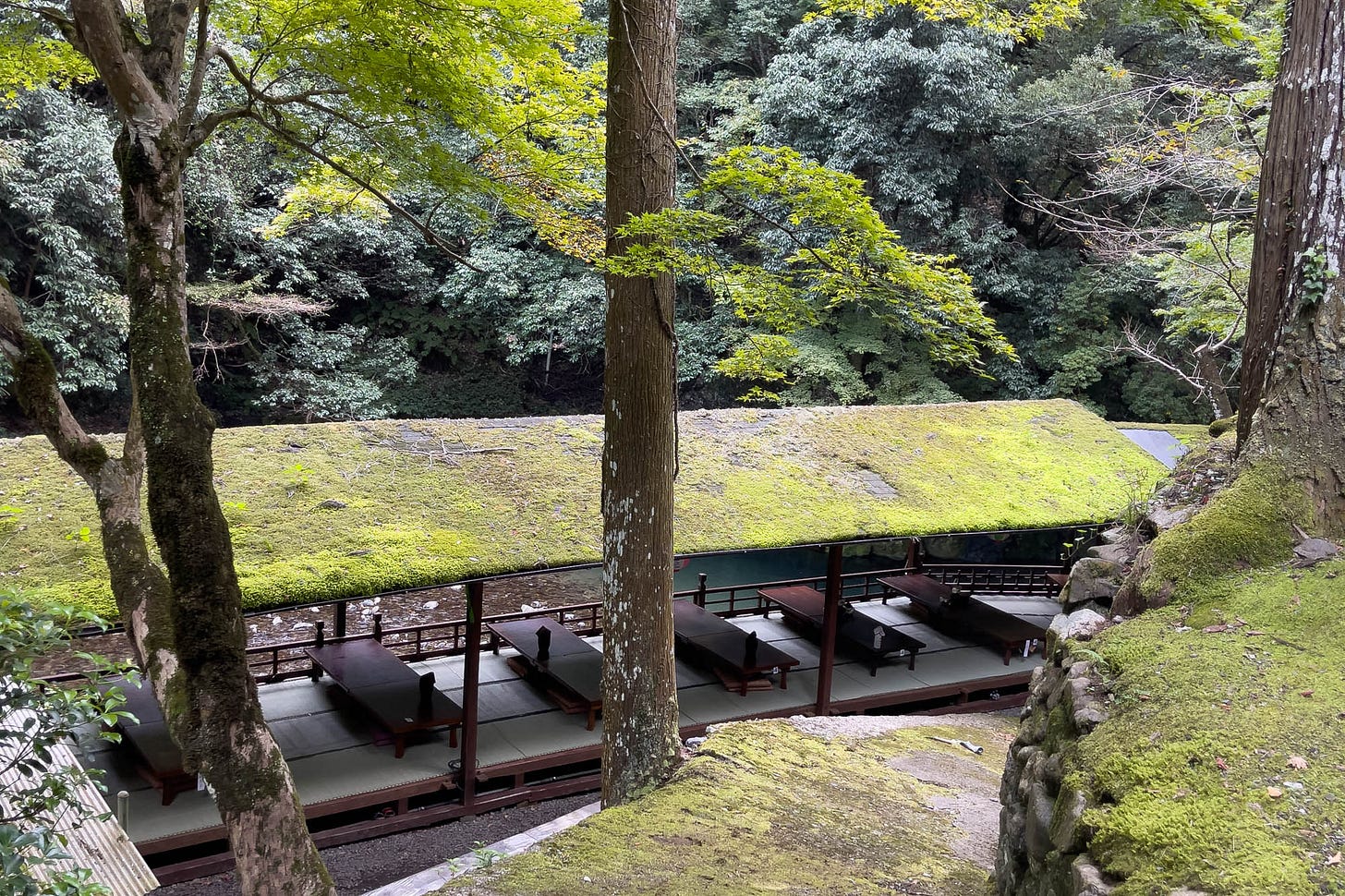 After walking around the temple, we have a lunch at a restaurant on the Kiyotaki River. There's only one other customer as we sit on covered outdoor tables perched over the river.
After lunch, we start our walk down the trail alongside the river. The restaurant is essentially the starting point, so it's an easy walk. I love walking downhill :-)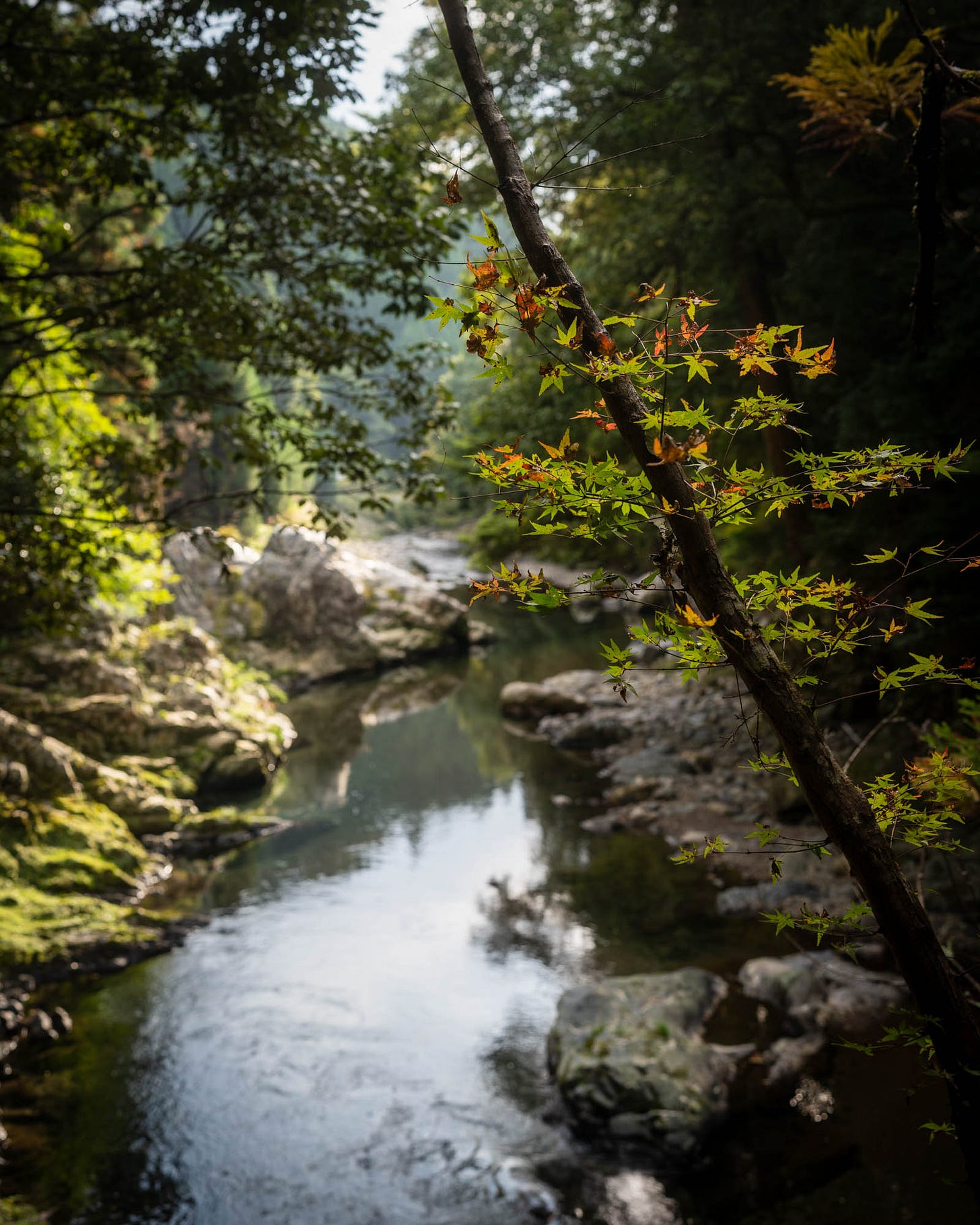 The path hugs the bank of the Kiyotaki River, and crosses it a couple of times as well.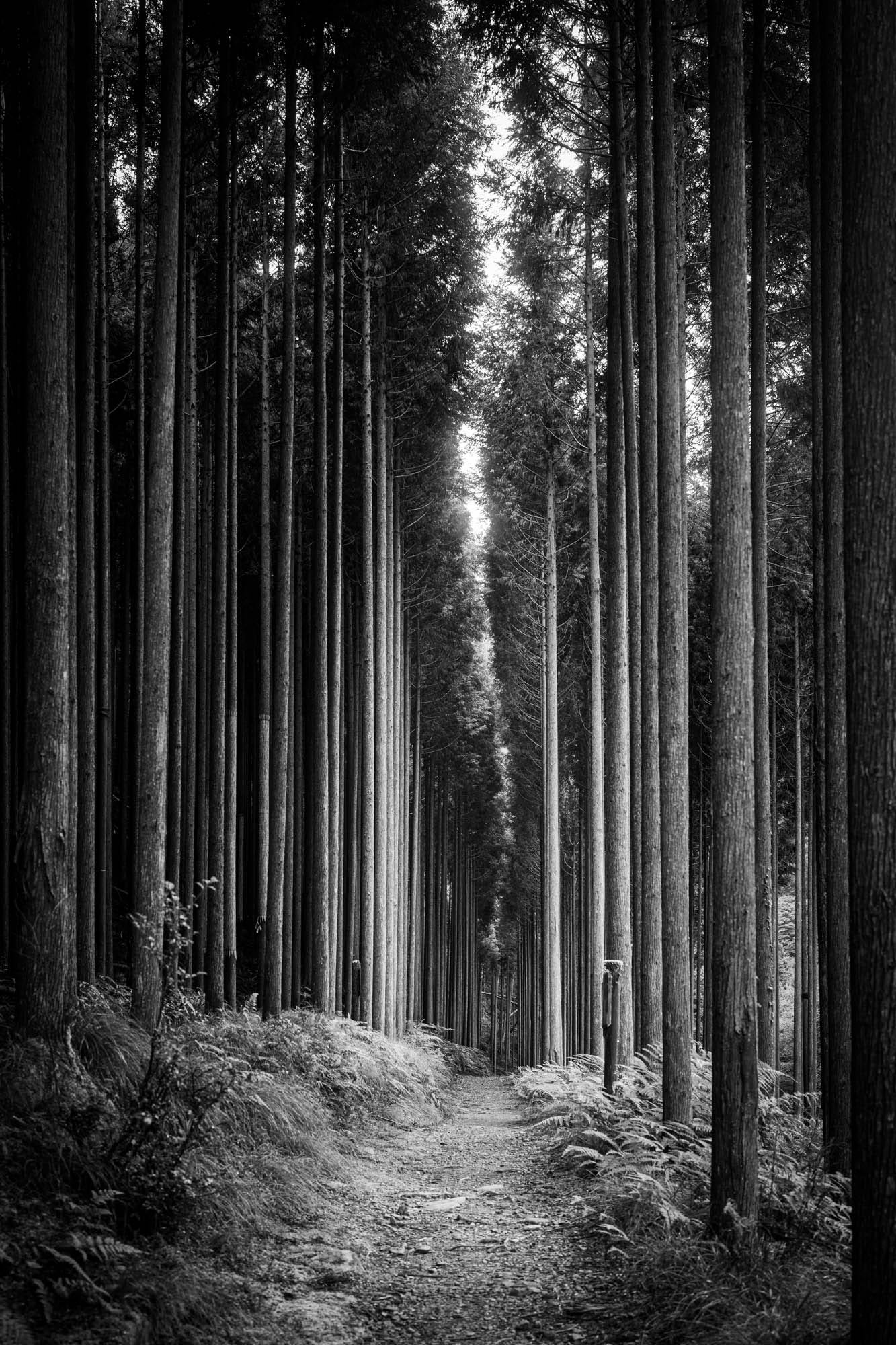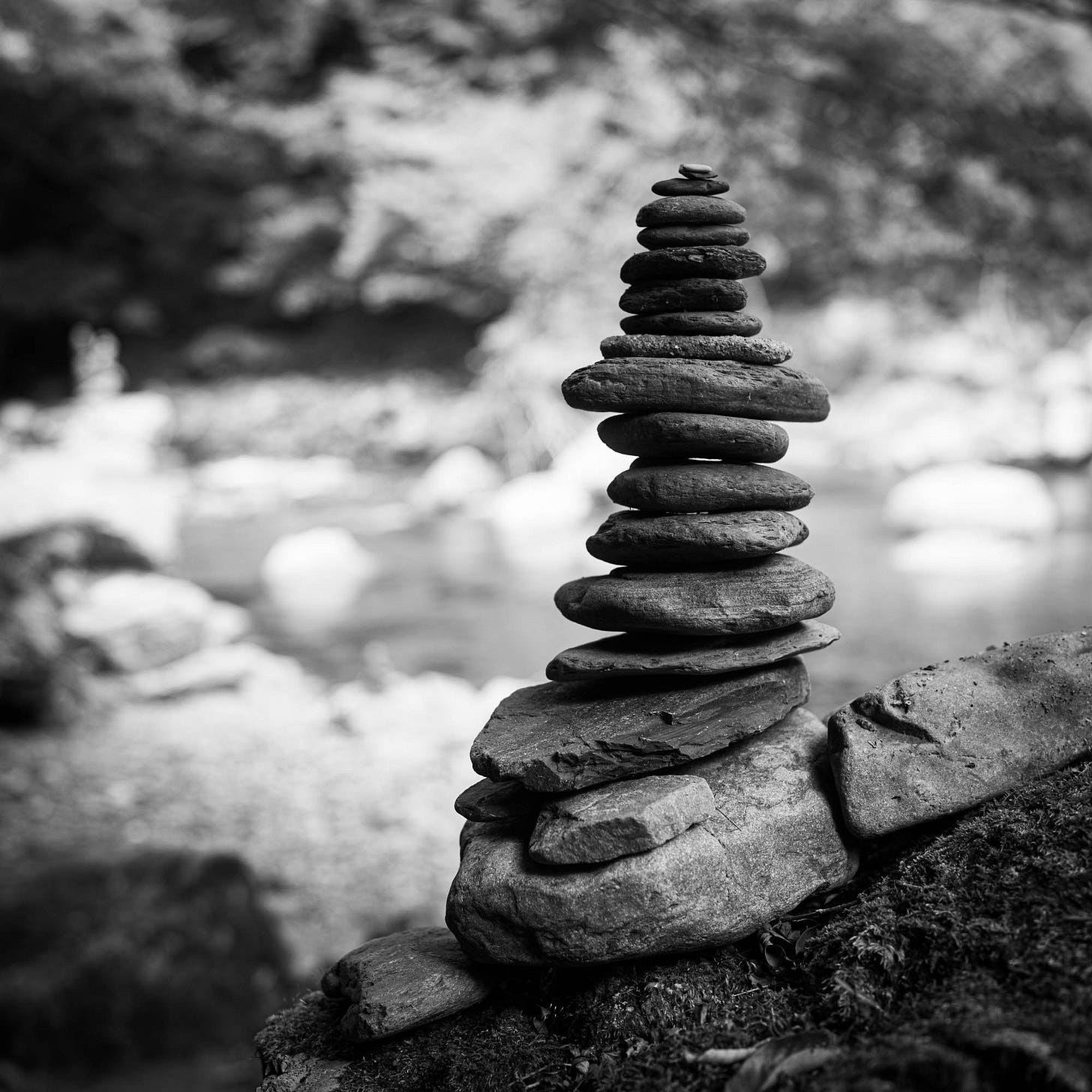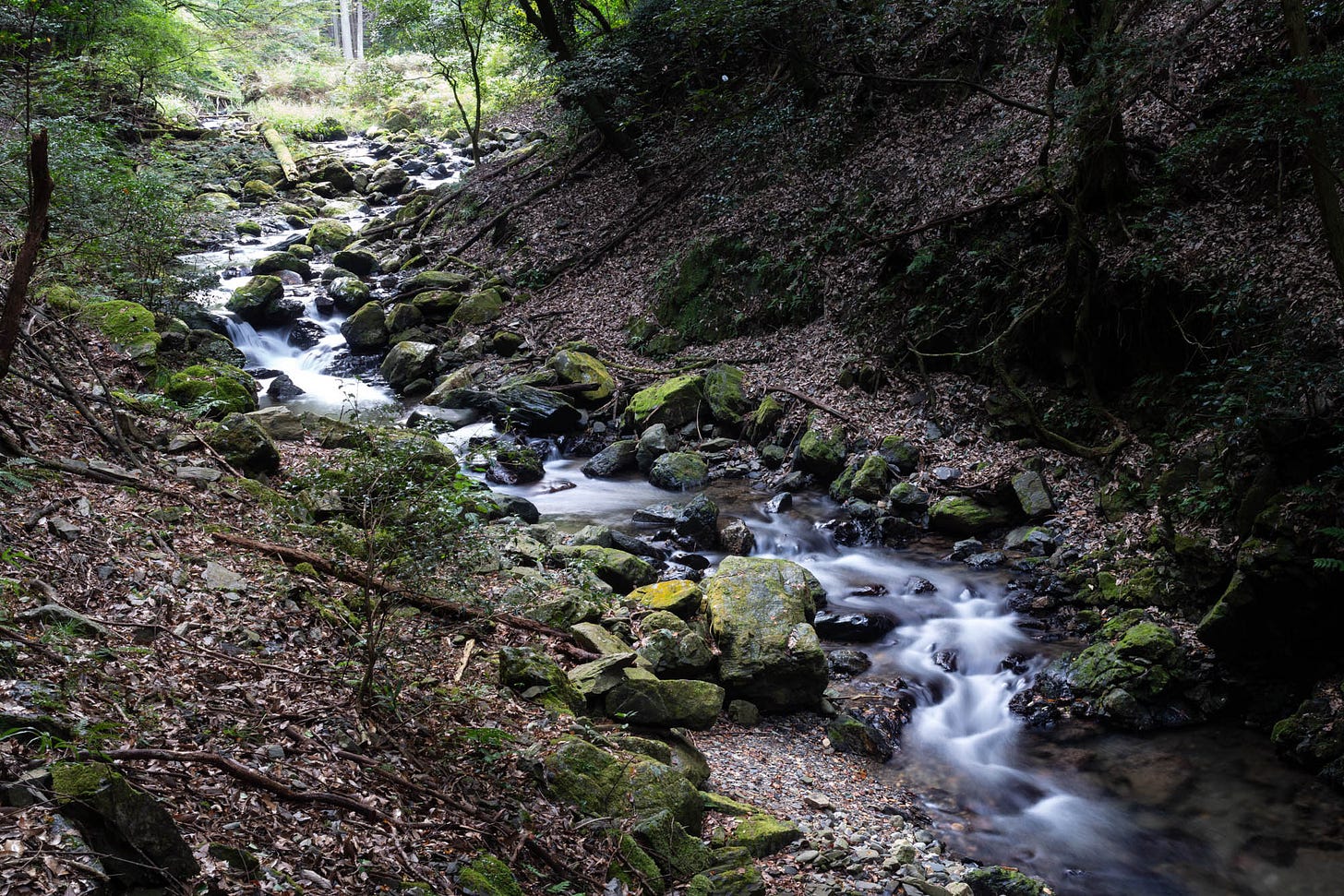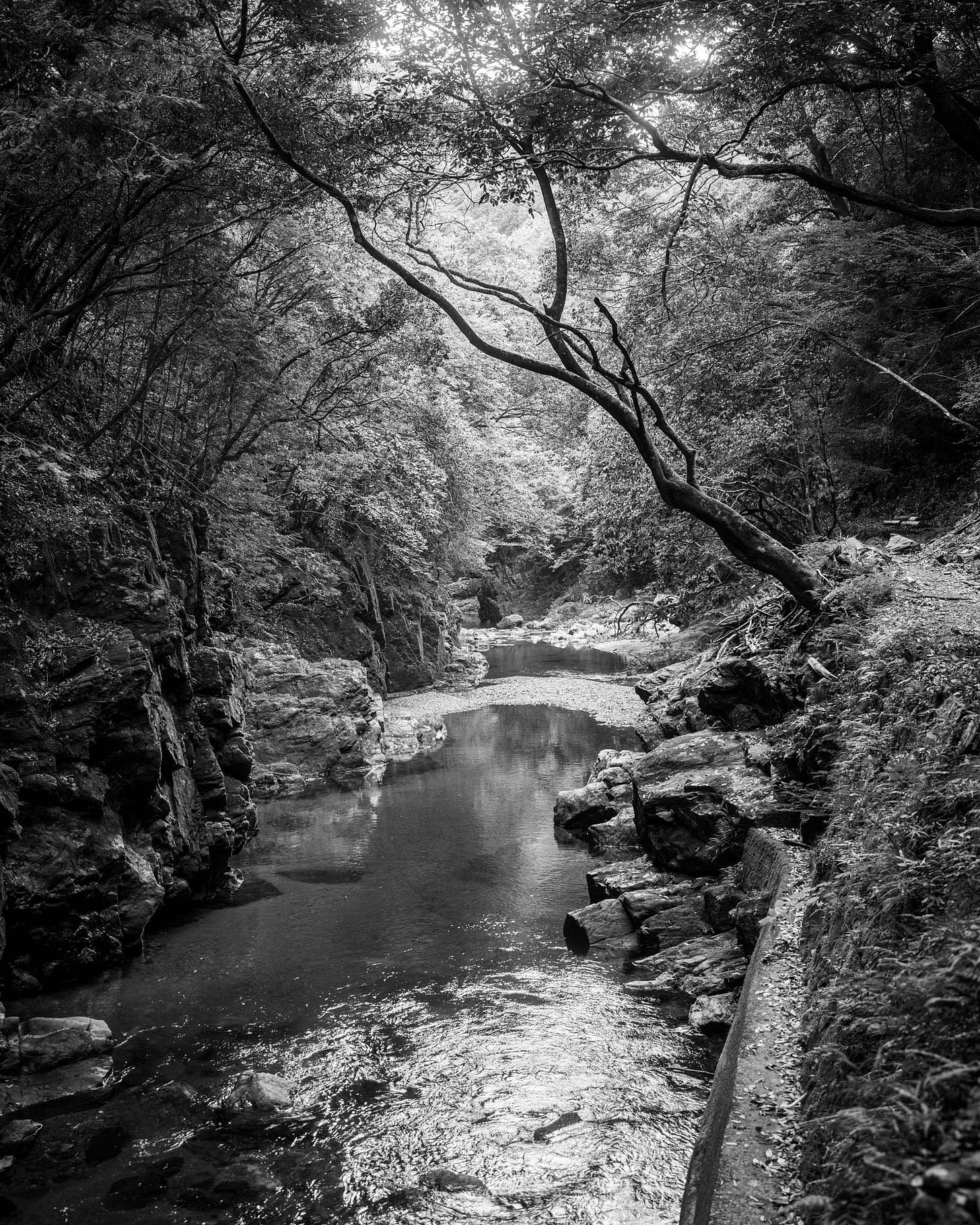 Eventually, the river path ends at a bus stop. At this point it's either wait for the bus, or walk through a dimly lit car tunnel about 500m long (1/3 mi). We decide to go for the tunnel. Very echoey, only wide enough for one vehicle (there are traffic signals at each end, to change directions of the cars in the tunnel.) We turn on our iPhone flashlights so the few cars can see us.
The tunnel lets us out at Nenbutsu-ji temple, which we pass for another day, and we end up in the Toriimoto district, a small street of well preserved homes and businesses, with a larger vermilion red Torii gate at the top.
Another 15 minutes walking, through streets and the crowded Bamboo Grove in Arashiyama, and we are home again.