Kiyomizudera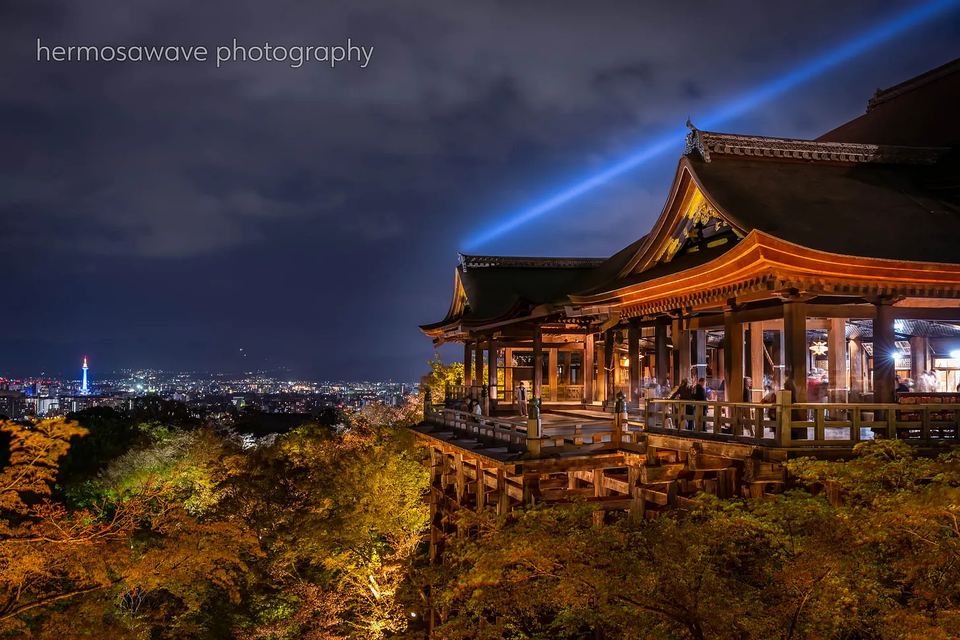 April 2, 2023
The other night I went to a special evening light up event at Kiyomizudera, one of the most famous temples in Kyoto. I always enjoy going there, it's a beautiful temple with great vibes (one would hope so) and great views of Kyoto from the eastern hills of Higashiyama.
One of my ideas for going to Kiyomizudera this evening was to shoot a photo as an homage to this ukiyo-e print by Hasui Kawase from 1933, shown below.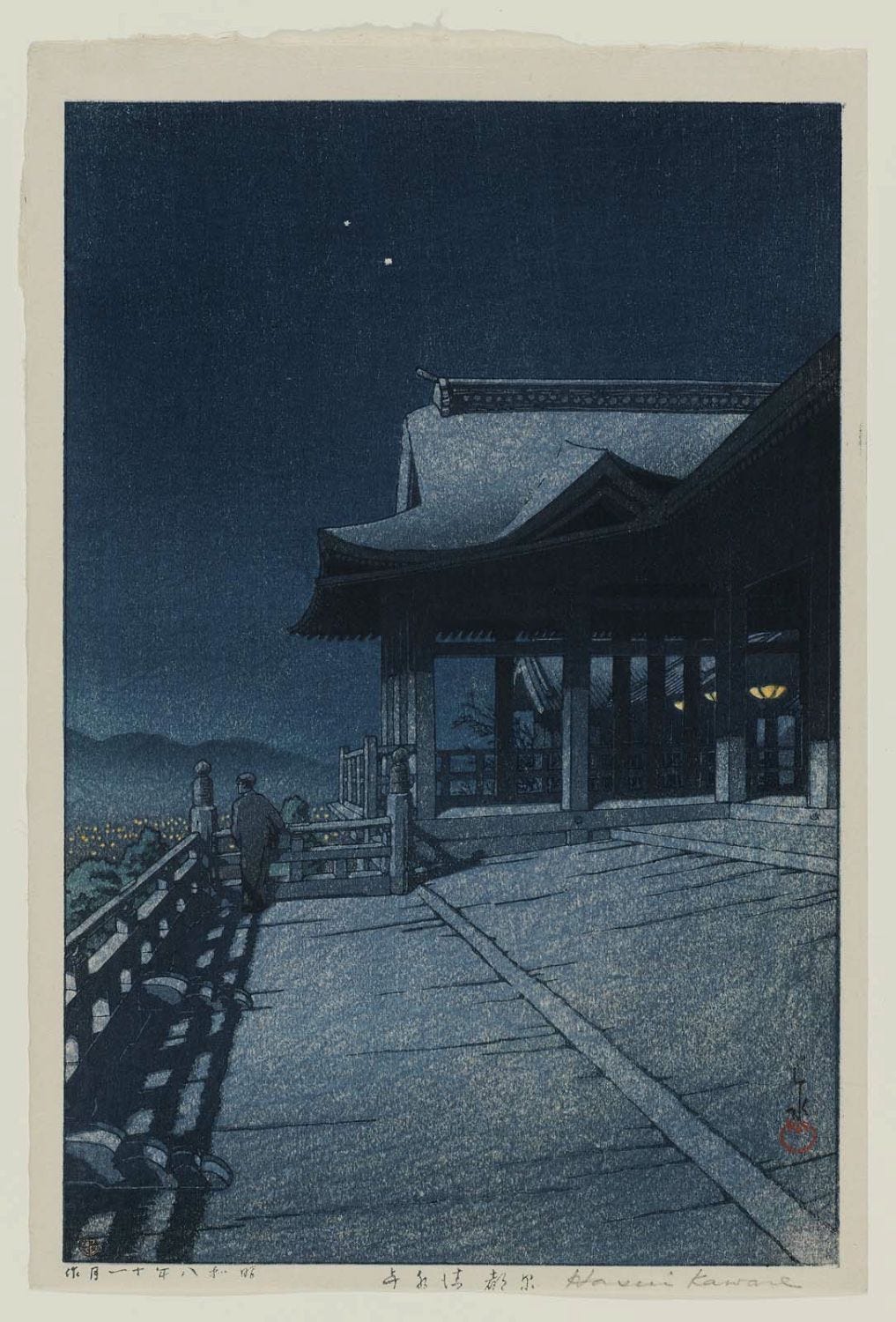 There were, however, many people visiting the temple this evening. I think there have been more tourists in the past month than have ever been in Kyoto, even before the pandemic.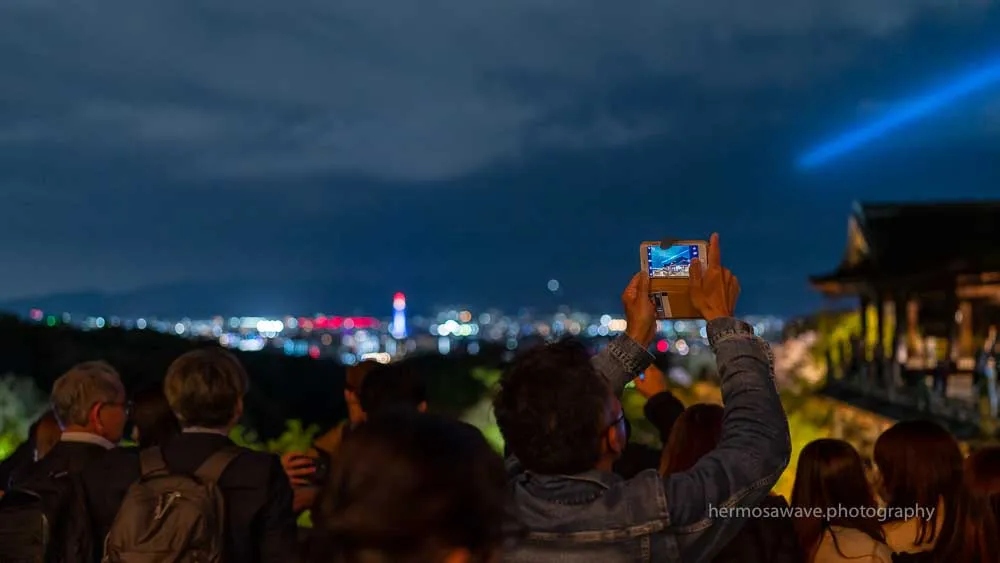 Even waiting until near closing time when the crowd thinned out considerably, there were still too many people, all hanging on the railing I needed for my shot: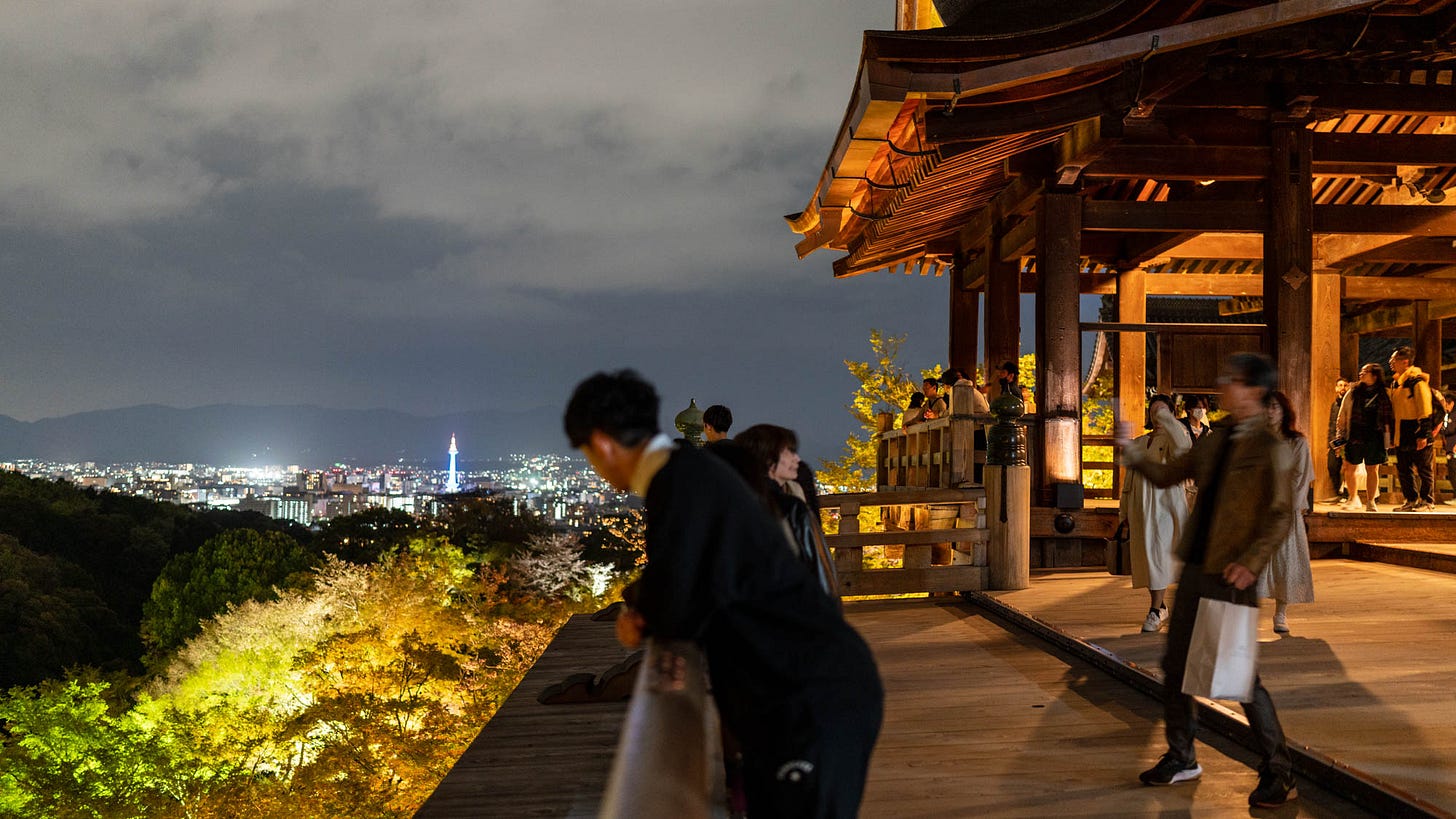 I tried holding still and made multiple exposures of the same scene, with the hope that I could make something useable from all of them.
When I got home, I stacked the best half dozen shots into a single Photoshop file; then selectively erased the people from each shot. Finally, a small amount of retouching and voila!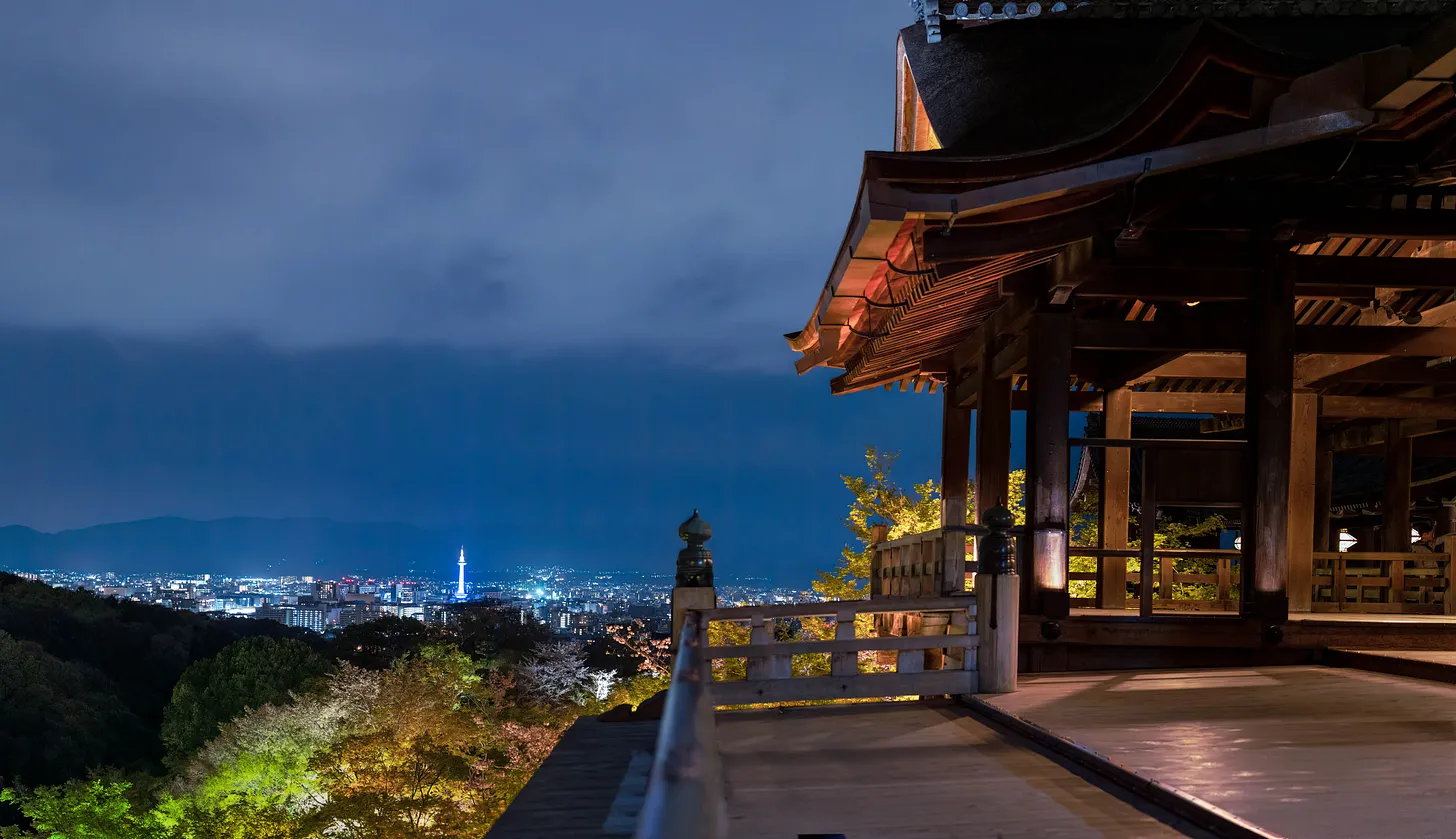 It is cool how the scene has not really changed in the 90 years since Hasui's print; however this building has been here since 1633, so Hasui's print still counts as a recent work in Kyoto's 1200 year history. 😀